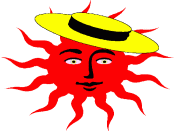 Grosvenor Estate Residents'
Local Information Page and Message Board

Click here for Council Tax graphs posted by Robin Smith.

Click here for the report on "A Town Council for Whitley Bay?"

Local Information/News Websites

Cycling in North Tyneside -see

Note #

- this link is to a document received from the local police. It was in a response to a copy of a letter sent to the News Guardian in October, 2010 and was received a week later from a PC Rogerson based in Whitley Bay.


The following link is to current cycling law as published by cyclinguk.org. Contrary to some publications by cycling enthusiasts that refer to the absence of a reference to "pavements" in the legislation, the Highway Code does refer to pavements. In this extract for cyclists from the online version of the Highway Code those rules which are legal requirements are identified by the use of the words

MUST

/

MUST NOT

.

Further to the introduction of a temporary cycle lane along the seafront from Whitley Bay to Tynemouth in June(2020) a written submission, Seafront Cycle Lane, to North Tyneside Council was made on 31 July, 2020. An addendum, summarising traffic movements, was added on 30 August, 2020.



Note #

- the documents are in true PDF with links in blue text that may be opened by clicking/tapping on them.

Parking is the topic that led to the formation of GERA - the "Grosvenor Estate Residents' Association" in 1988. A copy of the report produced by GERA then is available to download (see below). It raises issues that are still relevant to whatever plans are (or were) being considered by the "Whitley Bay Parking Strategy Group". (This Group no longer meets - the last meeting was in December 2004.)

The 1988 GERA report is a PDF file (Adobe Reader needed) and is about 500 KB. There are three plans that are part of the report and each is a JPEG file of about 300 KB. (The GERA documents below will open in separate windows.)

North Tyneside Council Almost all documents including council meeting agendas, minutes, reports and planning applications can now be found on the North Tyneside Council website. Fewer and fewer are being printed for access in libraries, other than proposals put out for consultation.

There is a helpful search engine on the Home page.

Complaints about council services - this link provides a form to fill in for making a formal complaint to North Tyneside Council. The form is difficult to find - hence this direct link. Be sure to keep a record of the details you provide to all sections of the form!

Planning Applications On-line (search using the Map feature) Council's software updated in May 2015. It now runs more quickly and allows simple zooming in/out and panning with mouse cursor. Be sure to "enable filter" to limit the time otherwise you might get too many applications redlined.

Whitley Bay Profile, May 2013 - this is a pdf file about the Whitley Bay "Big Local" area as compiled by VODA - lots of information but some already out of date. You can find this report and other information about "Big Local" in Whitley Bay on the Local Trust pages for Whitley Bay.

Whitley Bay Videos - loads of short videos that have been uploaded to You Tube!

News Guardian This on-line version is published each week, usually by Thursday evening. Archived news items can now be searched - and the letters page has reappeared!

Parsons People There are many people in North Tyneside who once worked for C A Parsons at its Heaton Works on the Shields Road. This site provides nearly 400 photographs of the people who once worked there. A long list of names is provided but there are also many missing! The challenge is to provide the missing names.

The Willow Club, Whitley Bay The Willow Club Whitley Bay was founded in 1938 with the mission to foster friendship, goodwill and understanding. It is open to all retired men irrespective of age. Meetings with a speaker and refreshments are held on Thursday mornings in the Wesley Hall, St Johnís Methodist Church, Ilfracombe Gardens, Whitley Bay, NE26 3ND. Visit the website for information on forthcoming meetings.

Whitley Bay People All the "people" sites have been taken off line due to hacking attack and are unlikely to re-appear.
Most recent update of page - 6 July 2015